Optimum Nutrition Micronised Creatine Powder supplies a full 5 grams (5000 mg) of 99.9% pure Creapure brand Creatine Monohydrate. Optimum Nutrition's patented production method used to produce this Creatine yields a tasteless, odourless powder that mixes easily into water or juice and does not readily settle to the bottom. As a result, the gritty taste or texture you may have experienced with other creatine powders is not associated with this product.
Increase strength and muscle

Micronized to Stay Suspended in solution longer

Unflavoured

No fillers or additives

Supports strength and power

Made with Creapure creatine
How does Creatine work? Creatine is a compound that's involved in the production of energy in the body, in the form of adenosine triphosphate (ATP). Creatine increases production of ATP, more ATP means more muscular fuel for your workouts. Creatine works by replenishing the body's glycogen stores, which aid in muscle growth. Creatine is found naturally in the body as a chemical produced by amino acids that aid the body in creating skeletal muscle. Increase muscle and strength with Sprint Fit Optimum Nutrition Micronised Creatine Powder.
Micronised Creatine helps supply energy to muscle cells by increasing the formation of adenosine tri-phosphate (ATP) in the body. Increased ATP causes an increase in muscle energy, resulting in greater muscle force and increased muscle recovery. Optimum Nutrition Micronized Creatine therefore allows you to train harder and recover from workouts faster. Combine this increase in training intensity and muscle recovery with a sensible dieting and training regime, and Optimum Nutrition. Micronised Creatine will help you build muscle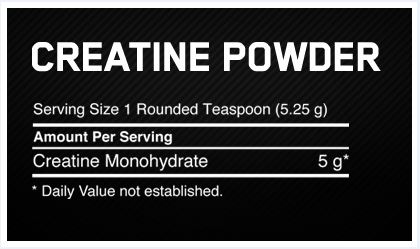 Pro Supplements Ltd offers extremely reliable, Fast and Free shipping in New Zealand via CourierPost & Australia via NZPost We will forward you your unique tracking number once your order has been processed so you can track your order every step of the way.
Courier pickup times are Monday - Friday.
New Zealand Shipping Estimates (Within Business Days):
Auckland & Surrounds: Within 24 Hours
North Island: Overnight
South Island: 2 to 3 days
Damaged Goods/Lost Items
In the event that you receive faulty or damaged goods and require a refund, please contact us with your claim and we will endeavour to either replace the product(s) or provide you with a refund. Claims must be received within 7 days of receipt of goods.
if your order is worth a large amount of money, we recommend choosing the 'signature required' courier option as when selecting No Signature Required (I.E Leave at Door if not home) You accept all responsibility for missing parcels within reason.